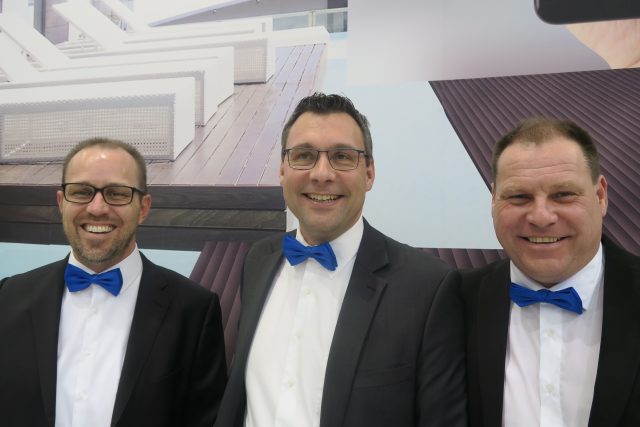 We are delighted that so many customers visited us at
aquanale
. However people were not only interested in our products, but especially wanted to know: "Why actually is the grando team wearing bow ties?" Well of course we wanted to look smart, with this special accessory, and demonstrate that you are special to us.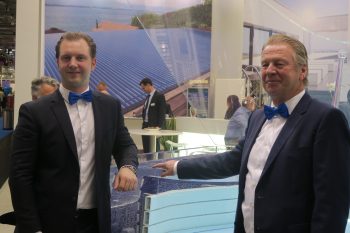 But we also thought that the bow tie, which originated in France and is called a
nœud papillon
– translation: butterfly – fits very well to
our new multi-coloured profile
. Hardly any animal has such a magnificent variety of colours as a butterfly. A simple tie is standard – but a bow tie is unusual, just like the grando pool cover, a unique piece with an individual touch. And indeed the same could be said of
one or two of the bow tie-wearers
.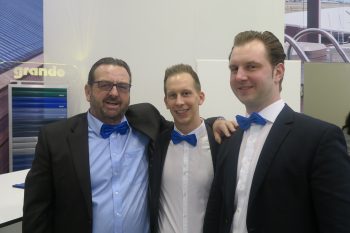 Another thing also prompted us to wear bow ties: our trade
fair concept "grando digital"
which, with its app, configurator and energy calculator, represents a "modern age", in which
the bow tie is becoming fashionable again
. What do bow ties and grando pool covers have in common? They are "proven, traditional products" with a timeless, classic effect. So, now you have discovered the secret of the bow tie – à la
Sherlock Holmes
, who – what a coincidence – was one of the most famous bow tie-wearers of them all!