Those familiar with the firm of grando know that all our swimming pool covers are produced with fine detailed craftsmanship. This has worked its way so far under my skin that I apply precision work to other areas of life too. At least, that's how it seems. Last week I had the great honour of participating in the international press conference about
aquanale
and
FSB
and to discuss, in addition to
facts about the sector
the "art of filleting". Because at the evening event there was an opportunity for me to cook, which is a great way to communicate.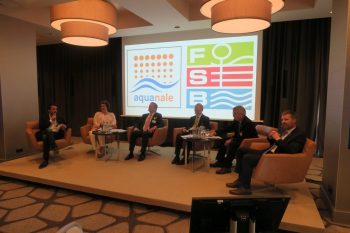 Thank you very much to the German and foreign journalists who travelled to Cologne specially to find out about the double exhibition that will be held from 7 to 10 November in the metropolis on the Rhine. Anyone who wishes to know what was discussed will be happy to read the press statements and the trend report that
you can download here
.